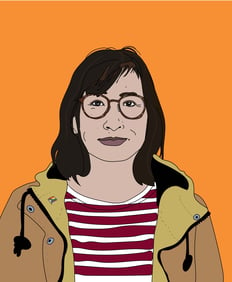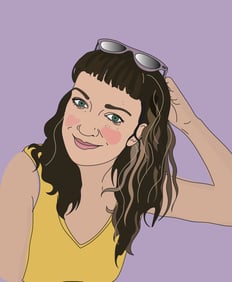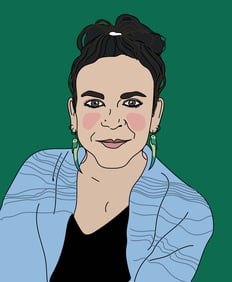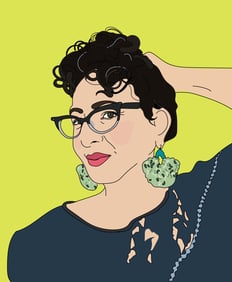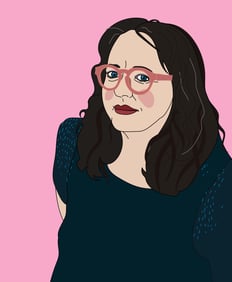 Flora
Flora Suen completed her Masters in Public History at the Freie Universität Berlin and was part of the international team that created 'Stories that move: toolbox against discrimination', the European Union's first online education resource equipping young people to identify and be active against racism and other forms of discrimination. She built on the experiences in digital engagement through working from 2018-2021 at the Museum of Contemporary Art Australia to produce digital learning resources for teachers and students, and was part of the team that created the 'Artful: art and dementia online toolkit' for people living with dementia and their support networks, and the 'Aboriginal Digital Embassy' for the exhibition 'Richard Bell: You Can Go Now'. She has a keen interest in web accessibility and is currently the Digital Media Coordinator at the Art Gallery of New South Wales.
Laura
Laura Carey is an artist, educator, arts worker and team manager. Laura has gained extensive experience working across events, gallery, public programs and education fields. Her organisational experience has ranged from artist-run gallery spaces in her hometown in Dublin, community-based galleries in Sydney, to key cultural institutions. She has also been working as an educator for over ten years in diverse arenas including private teaching, community-based public workshops, and gallery-based education. Most recently Laura has been leading the Student and Teacher Engagement team of program coordinator and casual artist educators while overseeing strategic planning and guiding learning programming and operation of the National Centre for Creative Learning at the Museum of Contemporary Art.
Emma
Dr Emma Hicks is a Sydney based artist, writer and academic and educator of Gamilaroi and European heritage. Emma currently works as Coordinator for Aboriginal and Torres Strait Islander Learning Programs at the Museum of Contemporary Art and a current Australia Council peer assessor in the area of emerging and experimental arts. Alongside this Emma also works as a freelance graphic designer with over 15 years' experience in delivering design solutions for a variety of corporate and government clients. She has previously worked as a lecturer for Sydney College of the Arts across disciplines (Practicing Contemporary Indigenous Art; Transcultural Collaboration & Experiments in Australasian Painting) and as a sessional Lecturer for the National Art School (Drawing Department). Emma has a range of experience facilitating workshops in creative writing, professional art practice, filmmaking, Aboriginal art and culture and transcultural collaboration for institutions such as Sydney College of the Arts, University of Western Sydney, University of Sydney, National Art School alongside working with community organisations.
Nicole
Nicole Barakat is an artist who works deep listening and intuitive processes with intentions to transform the conditions of everyday life. She has worked as an educator in the arts for over 18 years, including lecturing in fine arts at UNSW and working as an artist educator at the Art Gallery of NSW and the Museum of Contemporary Art, Australia. Nicole's practice includes over 20 years of collaborative community-engagement where she sees respect and equality as the leading principles that drive an exchange of experience, knowledge and skills. Projects include: Shadow Places (Narrandera, NSW 2016) for the Powerhouse Museum in partnership with the Cad Factory and the award-winning Sydney Festival event Minto: Live (2011) with Campbelltown Arts Centre. Nicole most recently created a collaborative community artwork with the Rohingya Women's Development Organisation for the Powerhouse Museum's exhibition 'Eucalyptusdom'.
Katy
Katy B Plummer is an artist, educator and community activator. For seven years she co-owned and ran Desire Books, a community space disguised as a secondhand bookstore. Through this channel, she built and maintained a rowdy monthly performance event called 'Bonfire at Desire', sustaining a thriving community of poets, musicians and artists. From this community she also released a multimedia poetry zine called 'Theory Of Everything', a poetry prize called '52 Sundays', and a dense roster of events and workshops. She also started an initiative called 'Hundred Monkeys', a project designed to help contemporary artists structure their art practice into workshops for kids. Katy with her co-collaborator Kuba also ran a pop-up event space called 'The Field', where they facilitated music performances, movie nights, poetry readings and workshops for kids and adults. They also designed and produced a range of products that they sold in their shop, and through independent bookstores all over the country.