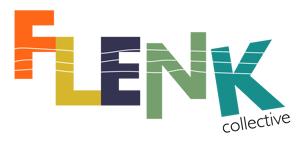 We create exhibition kits for students and teachers. These tailored digital or physical kits can be used in the classroom or in-gallery to support learning and engagement with contemporary art. We can create the graphic layout and supply you with print-ready and digital exports. The kits may contain:
an active acknowledgement of Country

warm-up activities that engage with the exhibition or artwork theme(s)

discussion questions that encourage closer looking and deeper understanding

interactive engagements for learners to develop their own responses and connections to an artwork

extended hands-on making activities

further research questions or curriculum connections.
We can also tailor the kit to include video and audio resources for an additional fee.
We have created kits for the following exhibitions and artists:
Two Girls from Amoonguna: Sally M Nangala Mulda and Marlene Rubuntja

FLIGHT: Gandangara Local Aboriginal Land Council and Nic Walker, Garry Trinh, Talia Smith, Emily Kame Kngwarreye, Isabel and Alfredo Aquilizan

OCCURRENT AFFAIR: Gordon Hookey, Jennifer Herd, Laurie Nilsen, Megan Cope, Richard Bell, Tony Albert, Vernon Ah Kee

Dingo Project: Aroha Groves, Daniel Boyd, Judith Nangala Crispin, Trish Levett

Destiny Disrupted: Hossein and Nassiem Valamanesh, Safdar Ahmed, Shireen Taweel